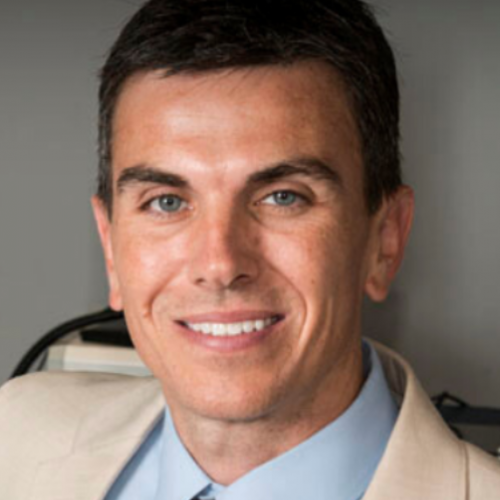 Dr. Ridner is a native of Knoxville, Tennessee. He attended East Tennessee State University and graduated with Honors with a major in Microbiology and a minor in Chemistry. Dr. Ridner went on to complete a Master's Degree in Hospital Administration before attending James H. Quillen College of Medicine in Johnson City, TN. Dr. Ridner completed his internship in General Surgery in Spartanburg, South Carolina. It was then that he elected to pursue a career in the military. Following his completion of Aerospace Medicine training at Brooks AFGB, he became an active duty Flight surgeon in the United States Air Force. Dr. Ridner's passion for flying grew further, and he ultimately completed F-16 training at Luke AFB and has flown over 120 hours in combat.
Dr. Ridner returned to Tennessee to complete his Ophthalmology training at Vanderbilt University. He is a comprehensive Ophthalmologist with particular interests in cataract and refractive surgery, glaucoma and retina evaluation management and treatment, as well as Oculoplastics.
As one of the first Ophthalmic Surgeons in Chattanooga to offer Bladeless Laser Cataract Surgery, he is well accomplished in the use of the Alcon LenSx Laser, offering his patient's the state-of-art customized cataract surgery. Dr. Ridner also specializes and is well versed in the use of Premium replacement lenses for cataract patients.