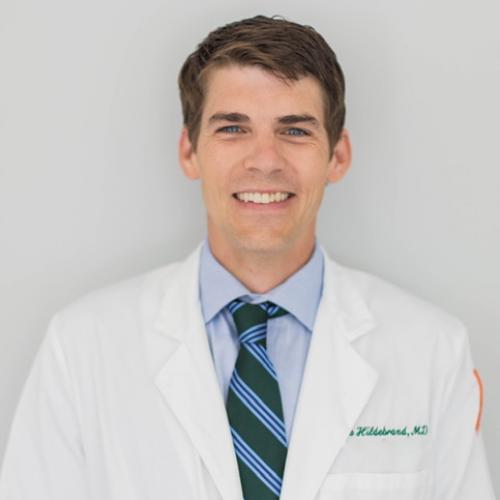 Dr. Hildebrand received his medical degree from East Tennessee State University, Quillen College of Medicine (2015), and his undergraduate degree from University of Tennessee, Knoxville (2010) graduating with high honors. He is a member of both the Alpha Omega Alpha Honor Medical Society, and Phi Kappa Phi Honor Society. He completed his internship and residency (June 2019) from the University of Tennessee Health Science Center, Hamilton Eye Institute, in Memphis, TN.
During his education and training, Dr. Hildebrand was actively involved in clinical ophthalmic research, including conducting a study published by the American Association for Pediatric Ophthalmology and Strabismus.
Dr. Hildebrand is committed to serving the less-fortunate, and frequently donates his time to ophthalmology outreach initiatives. He served in both the inaugural and second annual Cataract-A-Thon, sponsored by the University of Tennessee Hamilton Eye Institute, Lion's Club, which provided free cataract surgery to more than 50 patients during a 24-hour period. He became involved with Cataract-A-Thon through his ongoing volunteer work with the Lion's Club.
Dr. Hildebrand resides on Signal Mountain with his wife Eleanor and their three young children. In his free time, he enjoys serving his church, fishing and hiking. As a native Signal Mountain resident, he explains that he is very excited to be back: 
"I enjoyed growing up in Chattanooga, and always hoped I would have the opportunity to return to the area. I am excited to have the chance to be here and serve my community through providing quality eye care."